Might be a silly question (apologies) -
I'm using the SP plugin within Ableton Live 10 Suite and sometimes the Models of each drum/trigger switch to a blank, non-trained template "—". Plus after I train the drums, they can sometimes "forget" certain areas and I have to re-train them constantly.
Also is there a significance to the '( p )' before each of the Model's names - It's there in the SP Plugin, but not the stand-alone software (see screenshot).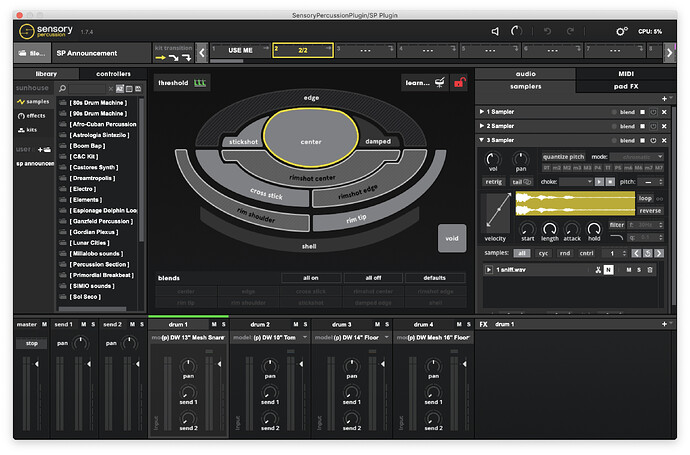 Thanks!
Meg