my Ableton Plugin shows up in Ableton 11 but i cant activate it in Ableton
hope somebody can help me!
Ableton says i couldnt be found
Hi @MS_Drums,
Can you select "Use VST2 Plug-inSystem Folder" in your audio preferences?: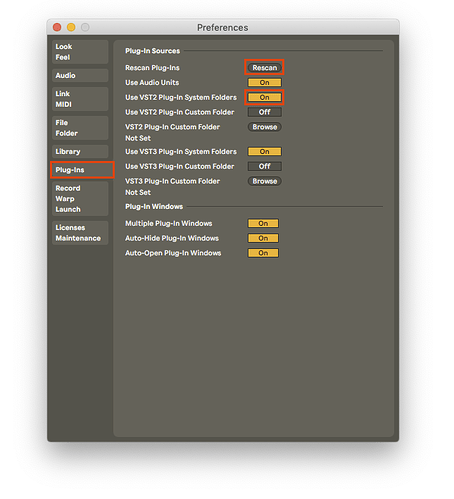 You then should then select "Rescan" at the top afterwards.
And if you are on Windows, I believe you should select this folder as your VST3 Plug-in Custom Folder:
C:\Program Files\Steinberg\VstPlugins
---
If this doesn't work, please start a chat on our website or send an email to support@sunhou.se and include screenshots of any error messages and we will get it sorted.
---
And be sure to use the plugin template (available to download on this page) so that the routing is taken care of for you.
Best,
Stevenz